Exciting things are happening in my artistic life these days. 🙂
As mentioned earlier, one of my artworks are on display in Queen Sonja ArtStable (Gallery in Norway). In this contekst I have been so fortunate to be able to meet and talk to The Queen, The King and The Crown Prince of Norway in a closed formal reception. The formal social occasion was made for the artists and contributors of the exhibition, and became a very nice and solemnly experience. We were royally entertained with music, champagne and canapés, and we were allowed to talk to the royal family about the works of art. I am so grateful and honored that my artwork now are in the Royal Collections and will be preserved for all future.
Unfortunately, we got a photo ban, so these photos only show a few impressions from the exhibition and the reception. Below you will find links to the Queen's speech and the Royal House of Norway's own publications on the topic.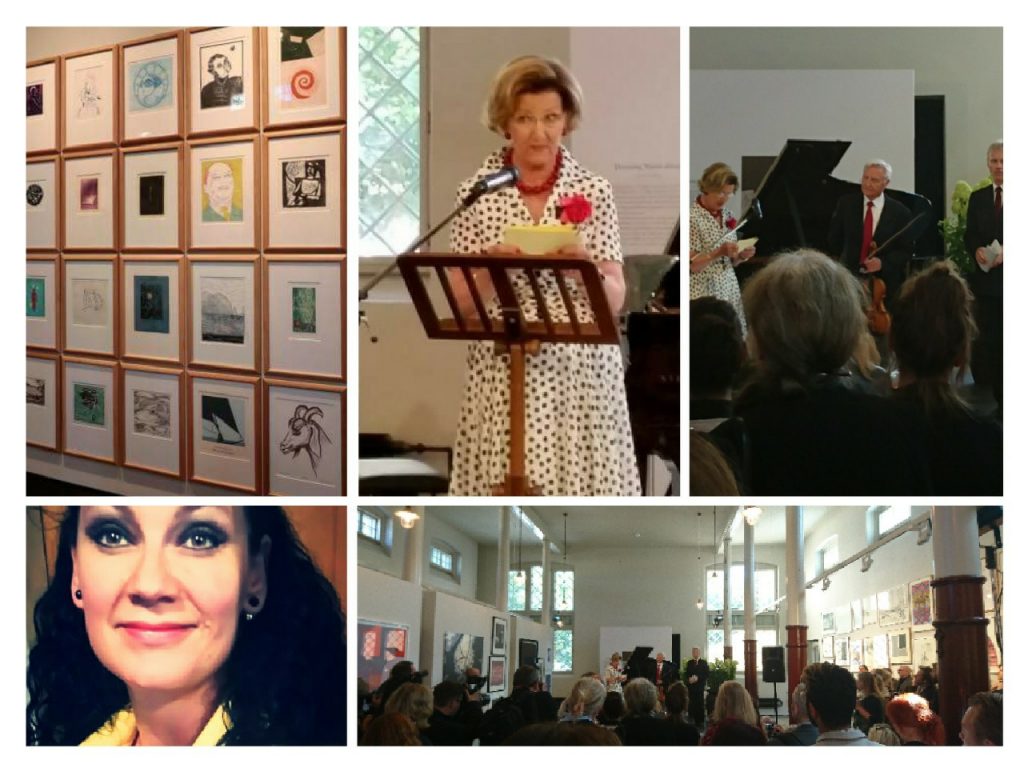 Links: