Although my everyday life is in my studio in Oslo, I have my roots north of the Arctic Circle. All my life I've been commuting between the northern part of Norway and Oslo visiting my family in Lofoten and Narvik. These countless journeys, traveling back and forth, up and down the country, has created an artistic duality within me with urbanity on the one hand and wild nature on the other. I always feel great joy when I get to go to the northern part of Norway to my «mountain studio» in Narvik. I travel as often as I can because I am totally dependent on getting replenished by the wild nature. The sound and smell of the vast ocean recharge my batteries. Being in contact with the Nature, the mountains and the sea, is a great source of inspiration that speaks to my soul.
Last summer I traveled in the footsteps of my Lule Sami relatives.
On this map I have marked in red where my relatives came from and lived in Tysfjord. As you can see these places are: Ajluokta/Drag, Helland, Måsske/Musken, Vuodnabahta/ Hellemobotn, Lasluokta/Lossvika, Tjårro/ Tjårrnes, Oaffe/ Kjøpsnes, Gásluokta/ Kjøpsvik og Ráhtáluokta/ Fredagsvika.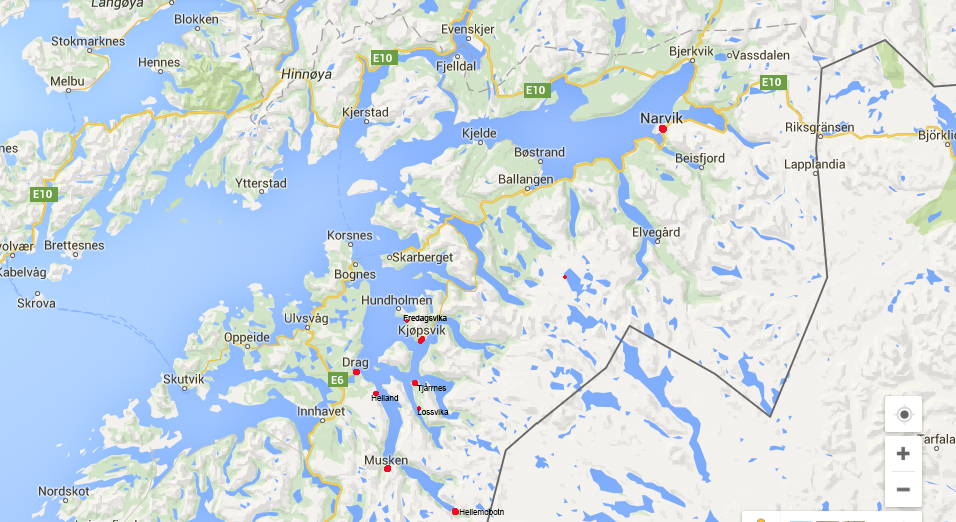 Both my father and my grandfather lived in Narvik, but grandmother Karen Marie was from Drag. Genealogy research can prove that my relatives have lived there since the 1700s. Yet it was only as an adult I took my Sami heritage seriously and enrolled in the Sami register and votes at the Sami election.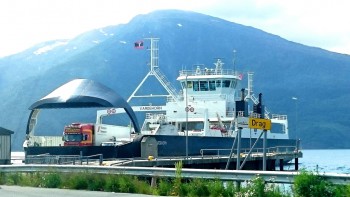 As an artist I am influenced by this duality, and I am fascinated by the metaphorical fusion of city life and breathtaking scenery, and as an extension of this, I am fascinated by how it metaphorically transforms and resurface in my mind. This you can see reflected in a number of my art works.