On September 6. 2016, Yoko Ono delivered a message to women around the world, inviting them to share a testament of trauma inflicted upon them for no reason other than being a woman. Yoko Ono's project consists in collecting the written testimonies, along with a photo of each woman's eyes, to create the piece ARISING, which will debut at Reykjavik Art Museum on October 7. The simplicity of the project is also its power.
As with so many other women, I also have experienced being exposed to harm just because I'm a woman. The details of my story is not important in this context, but my participation in Ono's project means a lot to me, both as a woman, mother and artist.
I am grateful for her commitment and her courageous project where women's voices are brought to the surface and made visible. The more women who share their stories of discrimination and trauma, the fewer people can remain oblivious to one of the persistent civil rights issues of our time.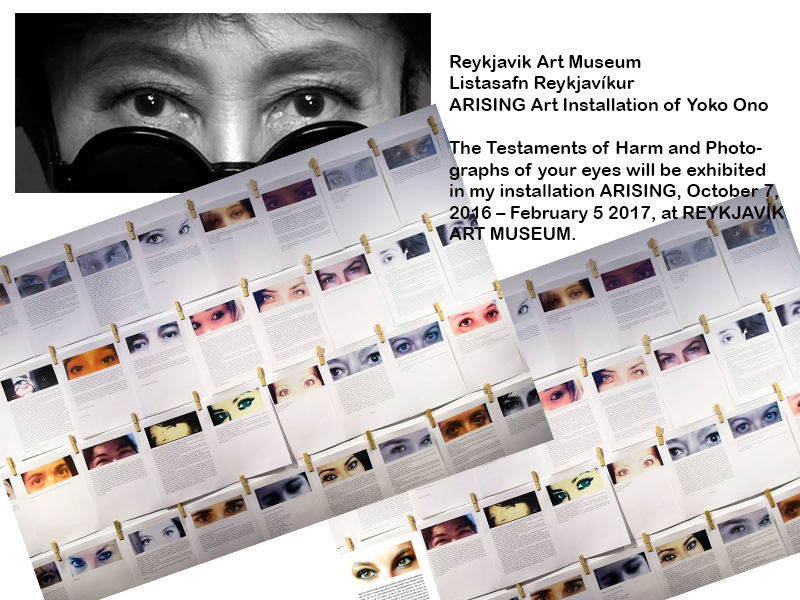 From the opening of the exhibition October 7. 2016